THE SCIENCE THAT SOLVES THE WEIGHT LOSS PUZZLE
The Food Lovers Fat Loss System is based on three very well-researched nutritional principles:
1. Everything you eat affects your blood sugar
2. Your metabolism burns fat most efficiently when blood sugar levels remain even and in a normal range throughout the day
3. Eating foods in specific combinations balances your blood sugar levels, increases your metabolism and decreases hunger, giving you a biological advantage in losing weight
A study in the Journal of the American Medical Association confirms this approach. The study found that people who follow an eating plan designed to balance blood sugar levels actually burn more calories per day than those who follow low-fat diets, and that it's easier to stick with over the long term than the low-carb diets.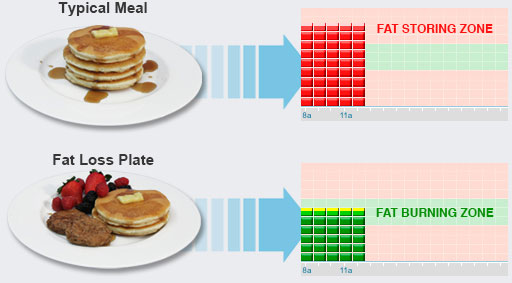 SIMPLE CHANGES allow you to eat your favorite foods in a way that causes your body to burn fat and lose weight.
Start Your 3 Week trial

See how much you can lose!